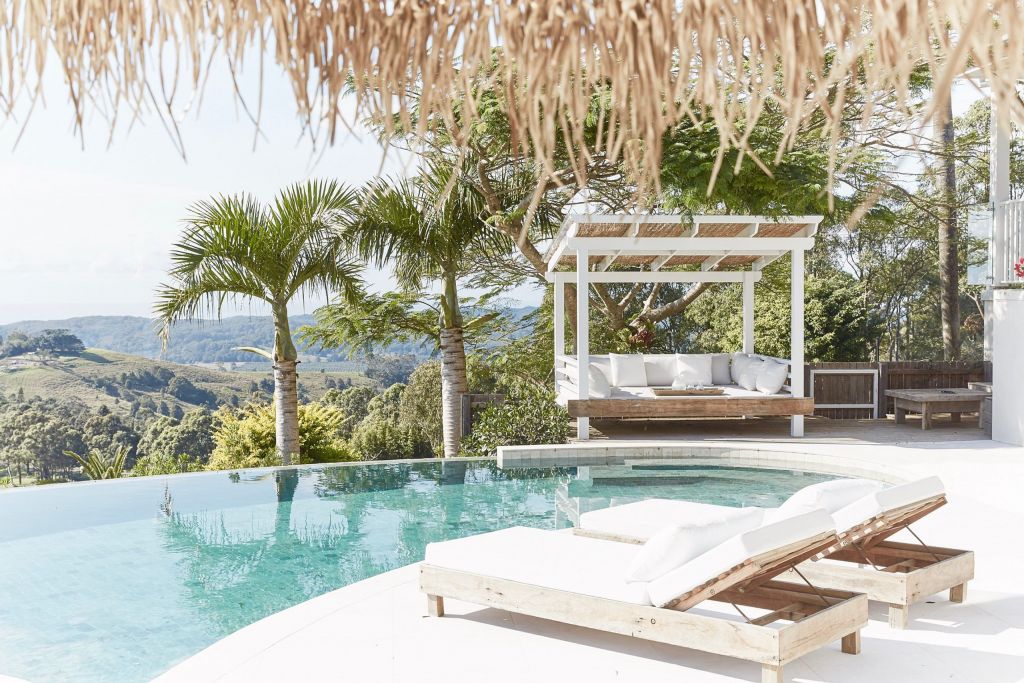 Short Stay Luxury Accommodation
Australia's film and TV productions have remained mostly operational for much of the COVID-19 pandemic, stimulating the local entertainment industry, and requiring high-profile celebrities to visit Australia.
The film industry is one of the reasons international stars are visiting Australia, where titles like Thor: Love and Thunder and Three Thousand Years of Longing have required big names to come to Australia. Russell Crowe's project Poker Face will also begin filming this week in several locations across Sydney including James Packer's penthouse in the Crown Tower complex.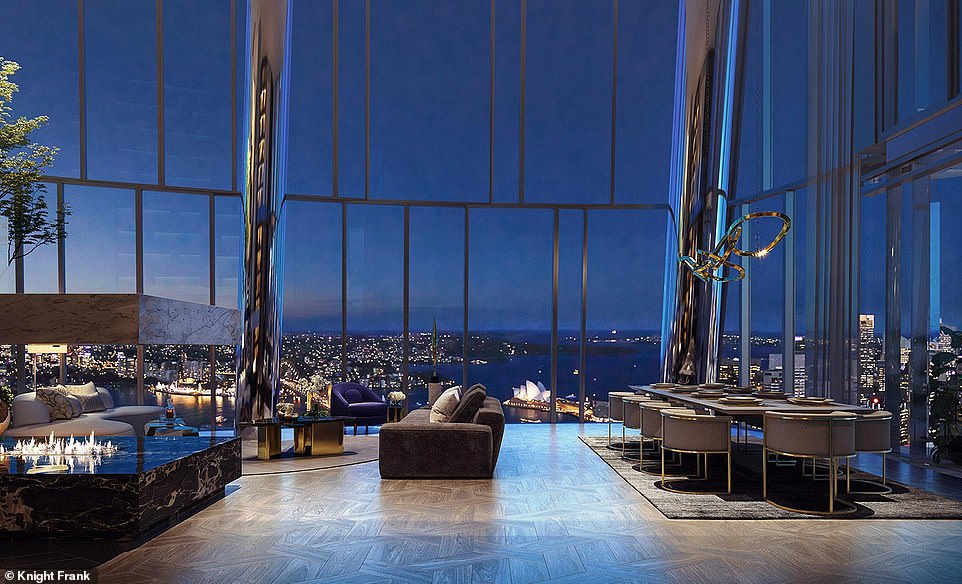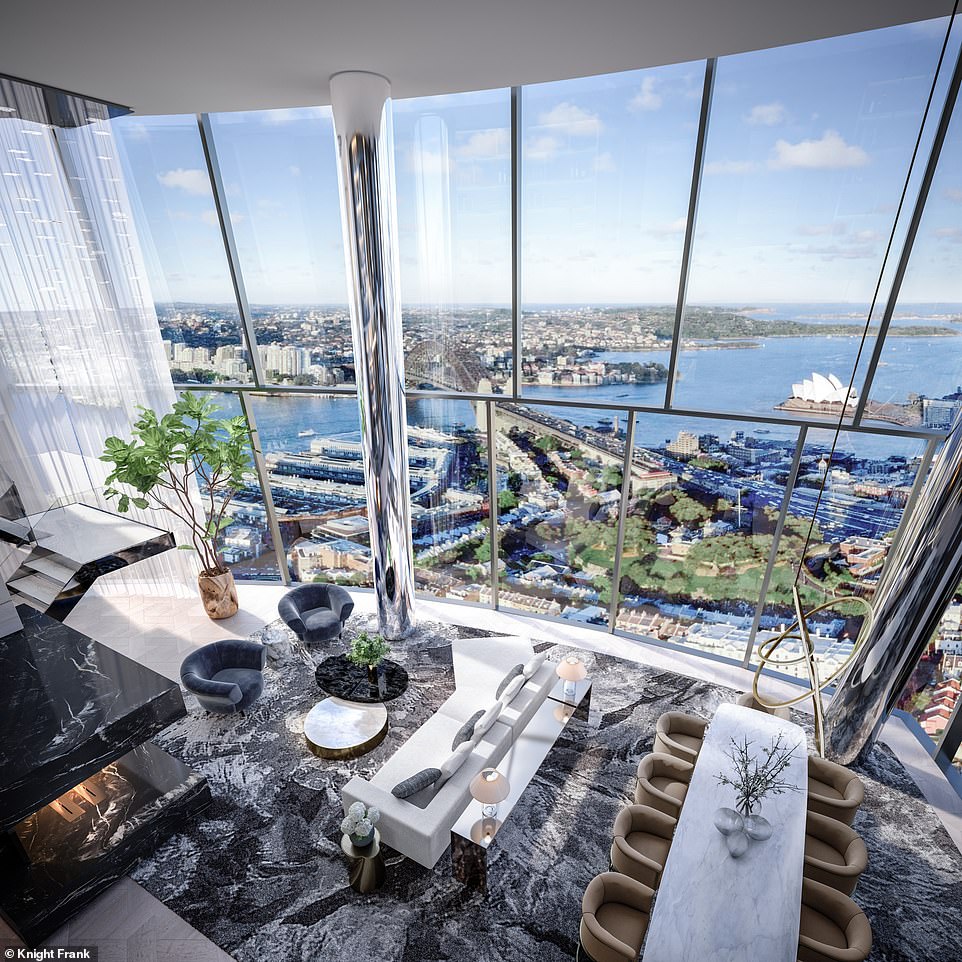 Some A-list celebrities have arranged private quarantine when they arrive in Australia, electing not to take up space in hotel quarantine while spending their mandatory isolation in luxury homes.
Many Hollywood A-List celebrities have stayed in the houses we normally hire for photoshoots, filming, TV commercials and corporate events.
Celebrities include Ed Sheeran, Tom Hanks, Matt Damon, Julia Roberts, Nicole Kidman, and her husband Keith Urban whilst filming Nine Perfect Strangers.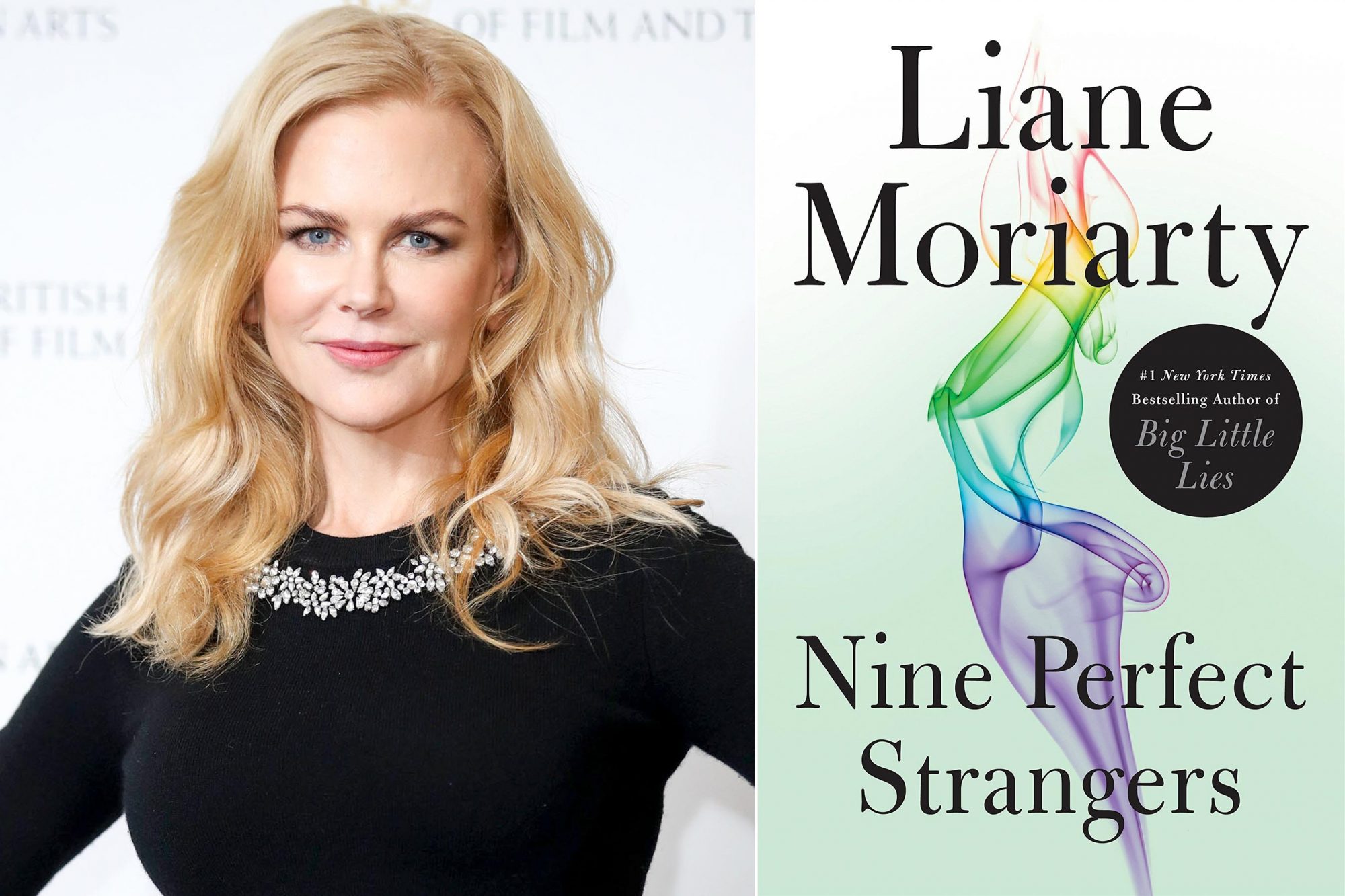 Pure Locations has a selection of exclusive homes that are available to be booked for short stay accommodation. A selection of luxury homes can hired for the mandatory quarantine period on arrival in Australia. Some of our homes are not occupied, which makes for desirable real estate to people who need to quarantine or isolate in seclusion.
Here is a sneaky peak at the stunning homes where our celeb friends have been hiding out.
This is the stunning house that Julia Roberts and Ed Sheeran stayed at when isolating in 14-day quarantine.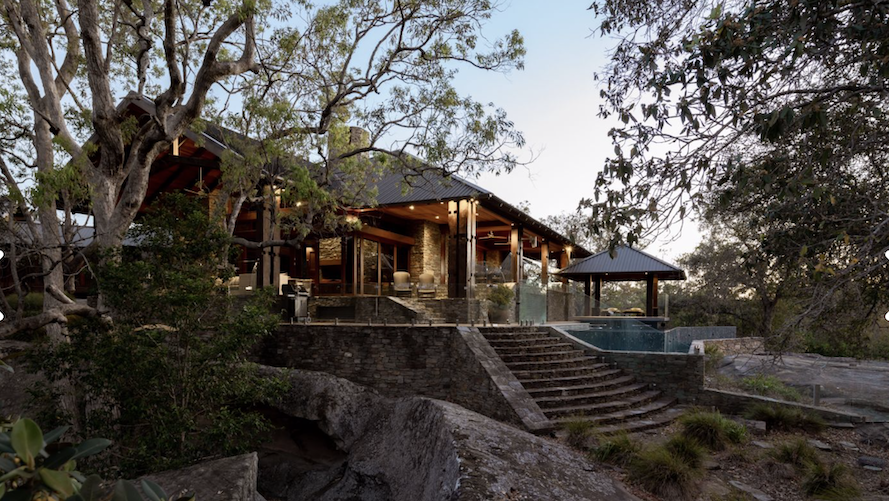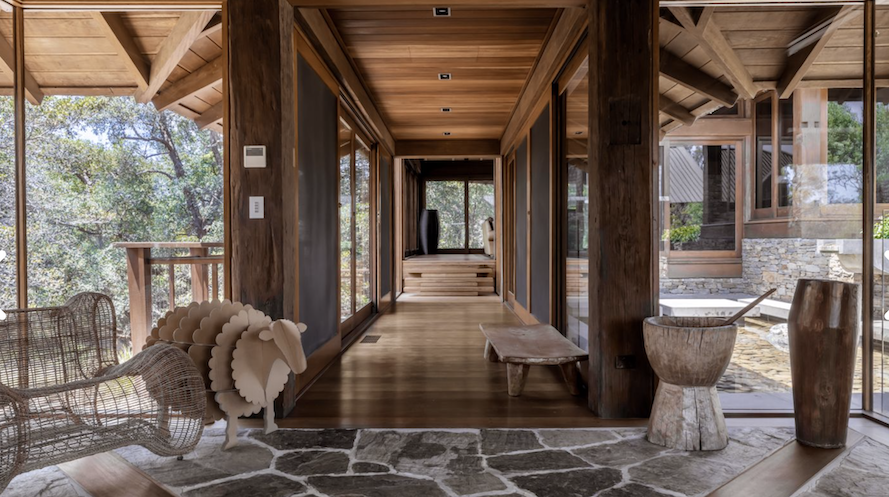 This amazing location was built by renowned architect Timothy Moon. It is set on a 141-acre property and features cathedral ceilings with floor to ceiling windows engulfing the interior with natural light.
It has a stone fireplace as the centre focal point in the main living area and includes an infinity pool, 4 bedrooms in the main house with an extra room in the guest house. With sprawling scenery all around, this is a location is the perfect setting for exclusive private accommodation and is located only 44kms north-west of the Sydney CBD.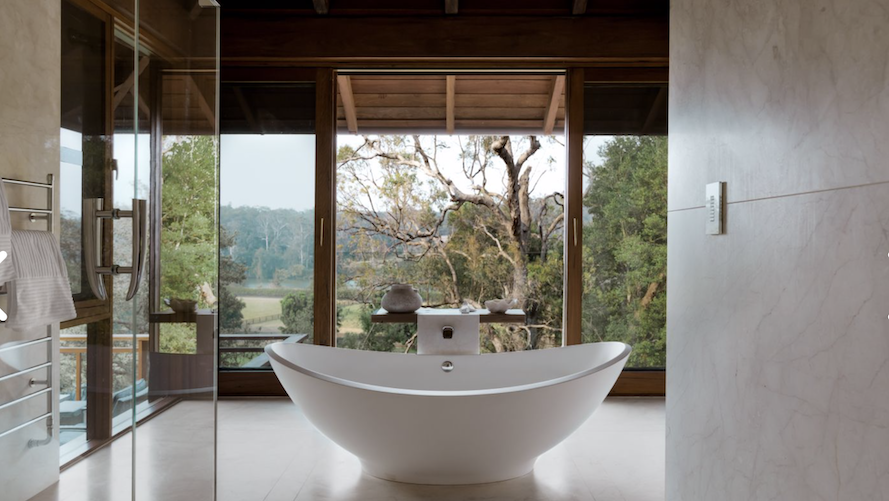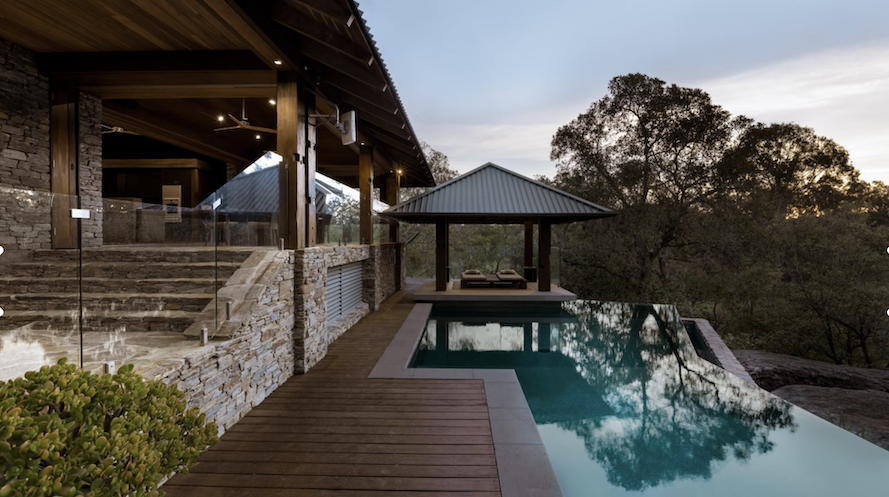 This is a truly spectacular house in Byron Bay. Available to hire for photoshoots, filming and exclusive accommodation.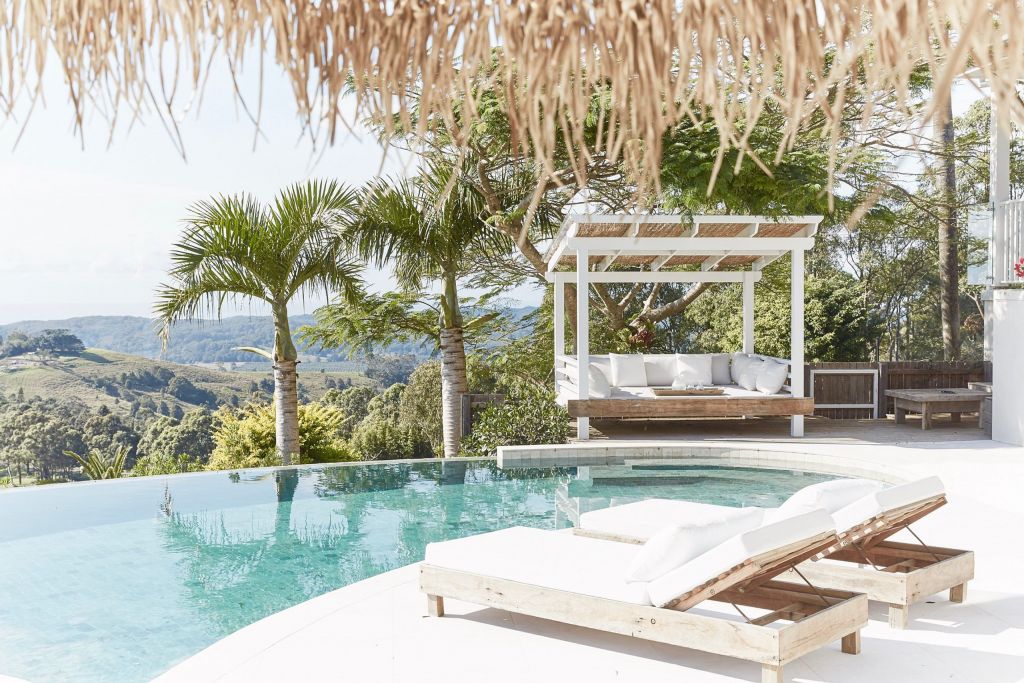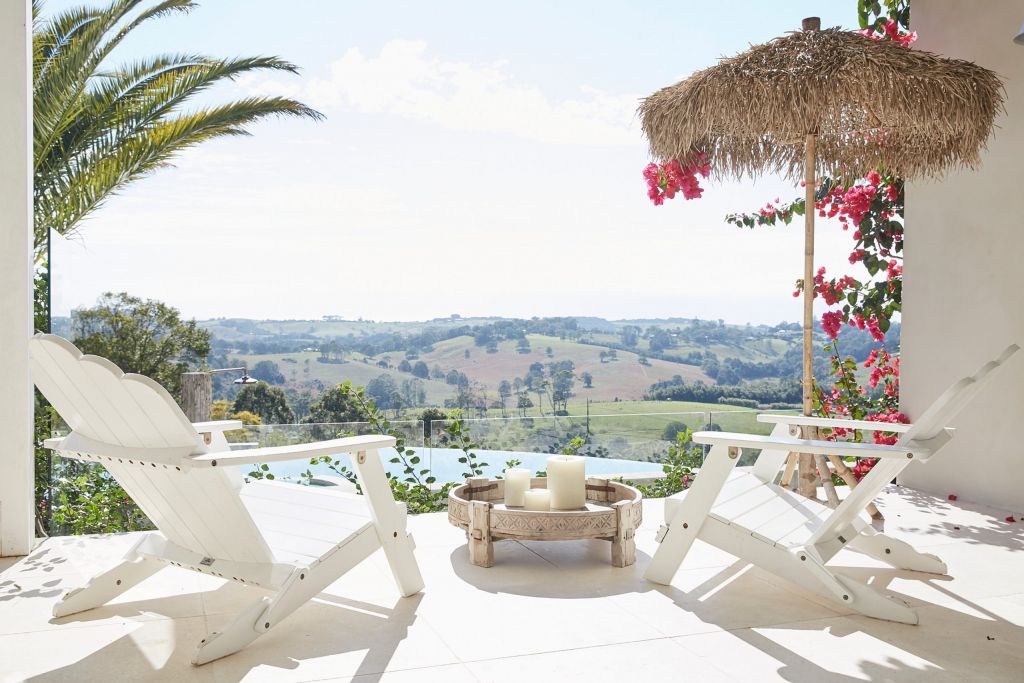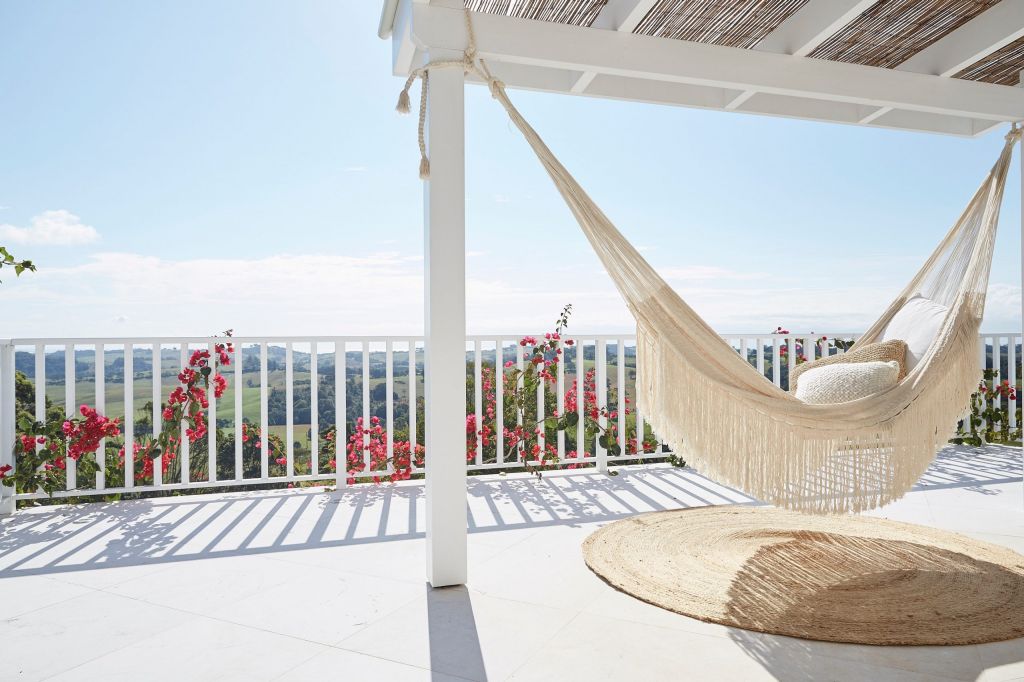 The house Sleeps 12 + in the main wing: 4 bedrooms in the main house, 1 bedroom in the guest wing and a creative 4 bed bunkroom which is perfect for the kids.
The home is a European inspired architectural masterpiece that offers luxury on a truly grand scale. This vast home is set on five acres overlooking a valley out to the Pacific Ocean, whilst being just 12 minutes to Byron Bay and its array of beautiful beaches.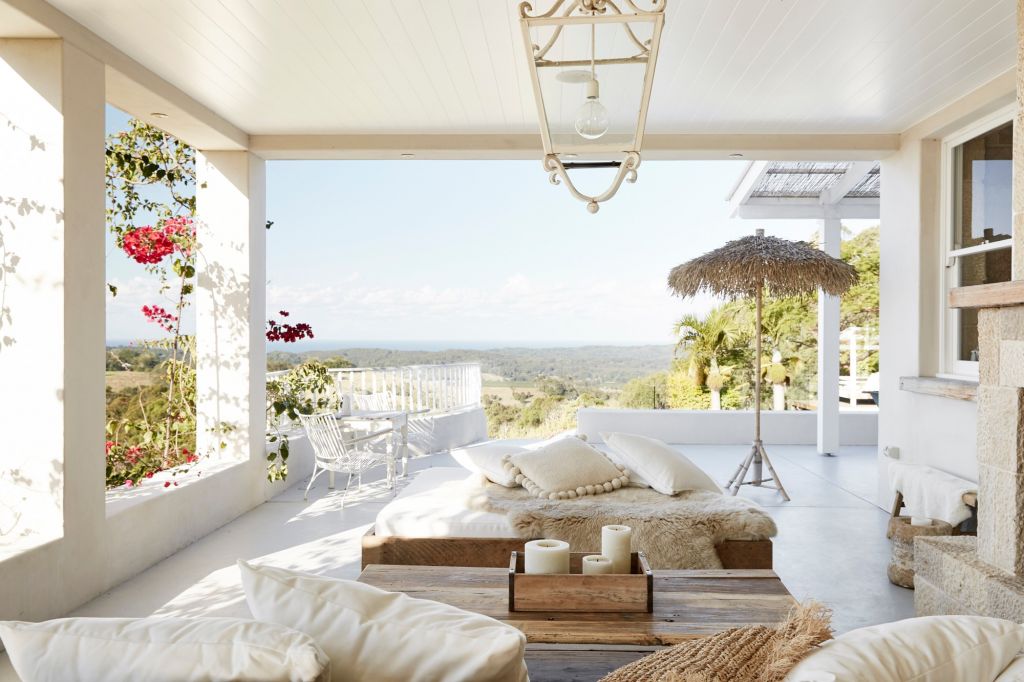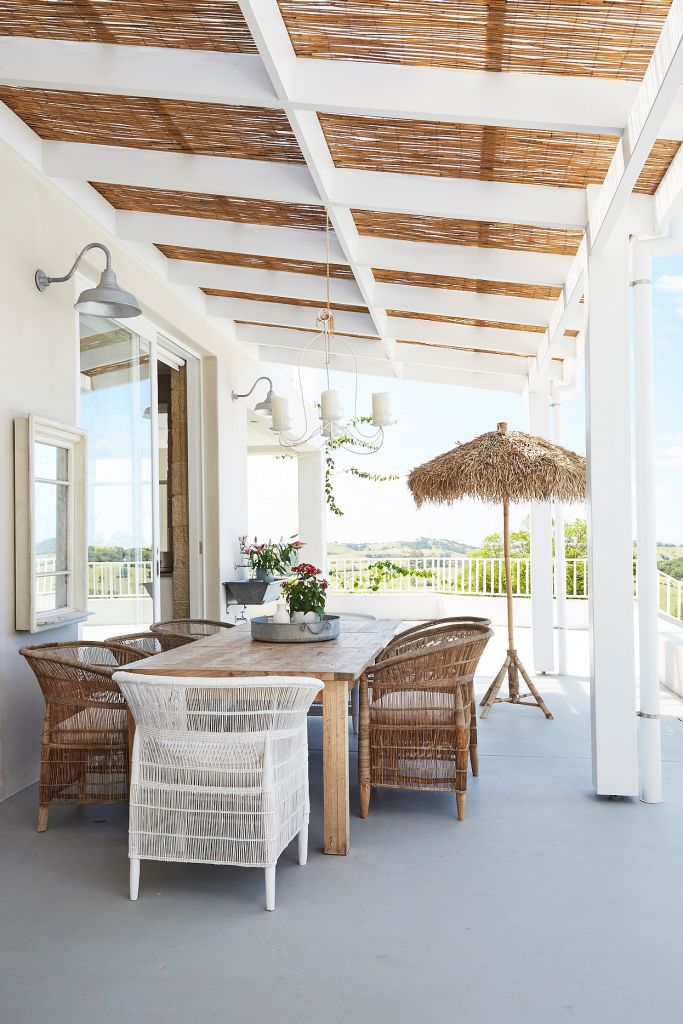 Featuring recycled timber and thick white masonry walls painstakingly rendered in Spanish plaster, the house is reminiscent of centuries old building craftsmanship. An interior designers' dream, every room of the home is beautifully styled and captures its own enticing view.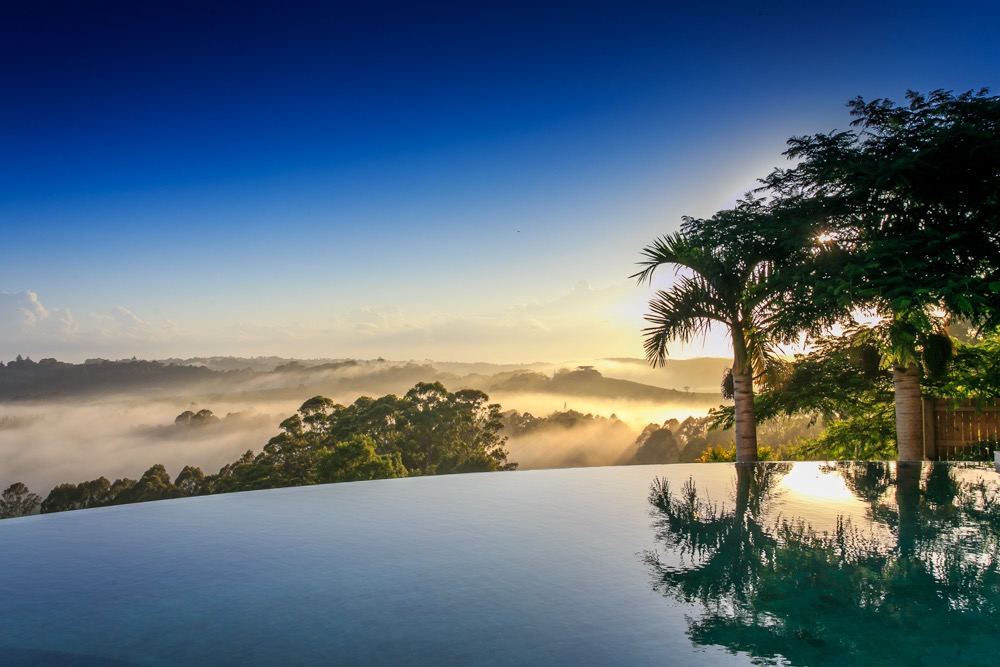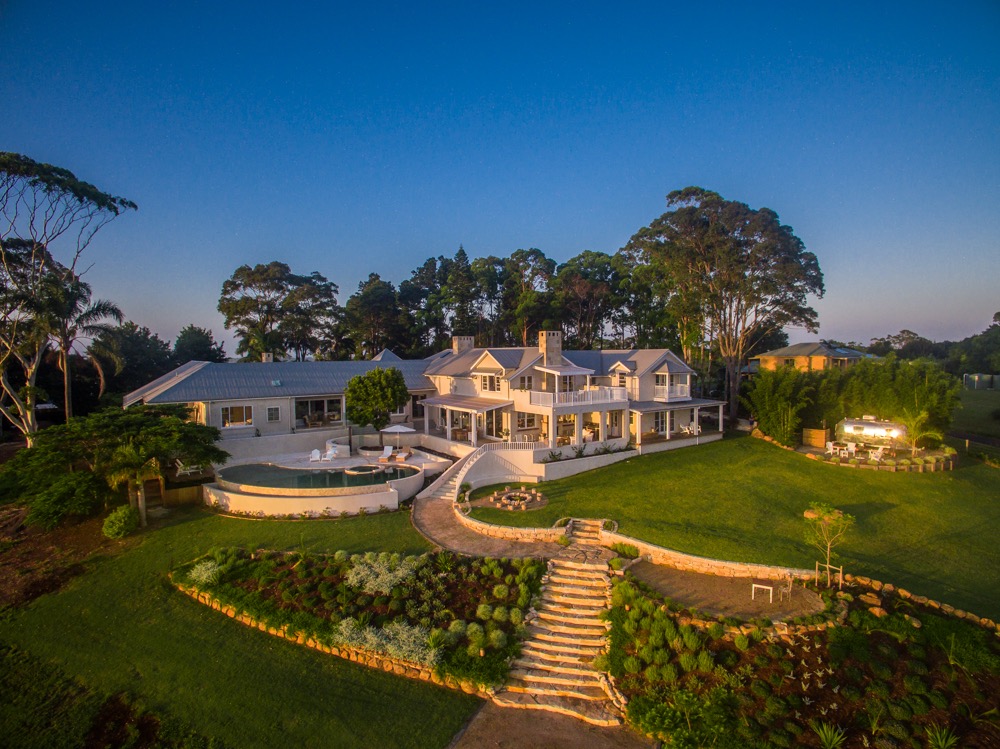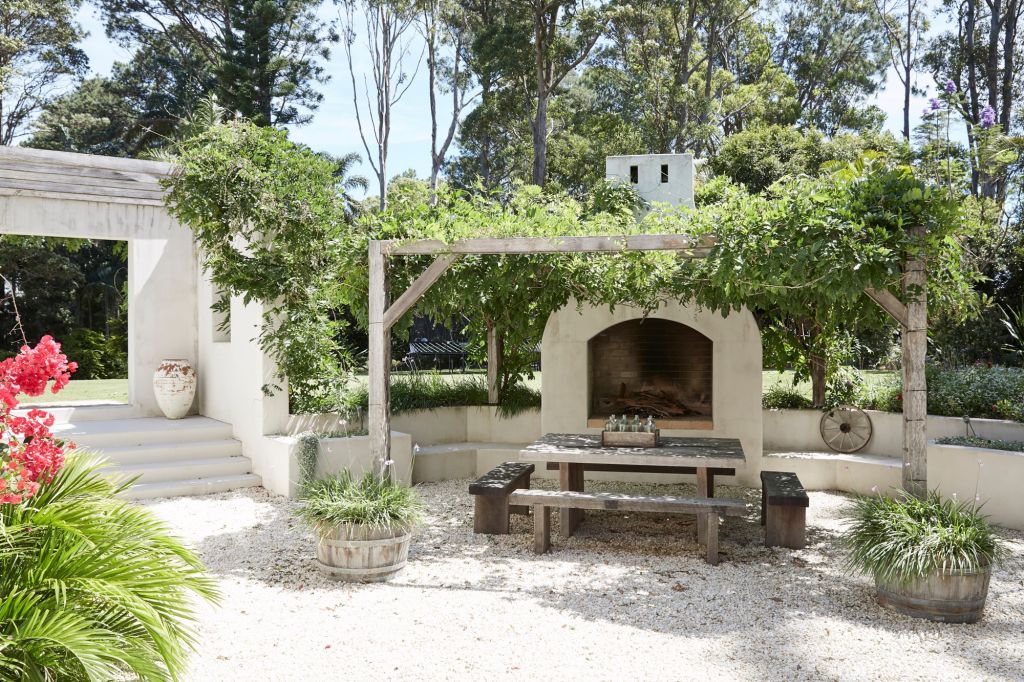 The Property has been built in the Palladio style akin to a classic European villa or estate and sits on a sensational 33 Acres including approximately 20 acres of landscaped gardens.
The house features an 18m Lap Pool which is a huge appeal to our private accommodation guests. There is also a spectacular new synthetic grass tennis court.
For the truly rich and famous, there is a council approved Helipad! This luxury home also boasts 5 buildings including the Main house, Guest House, Pool House, Large Barn with truck access and machinery shed.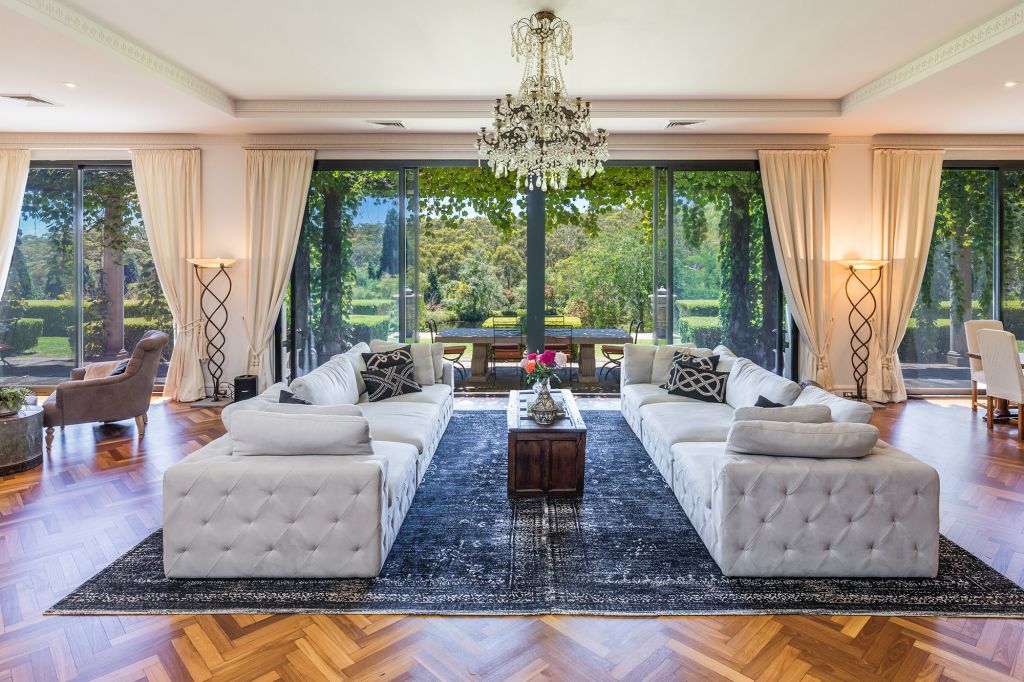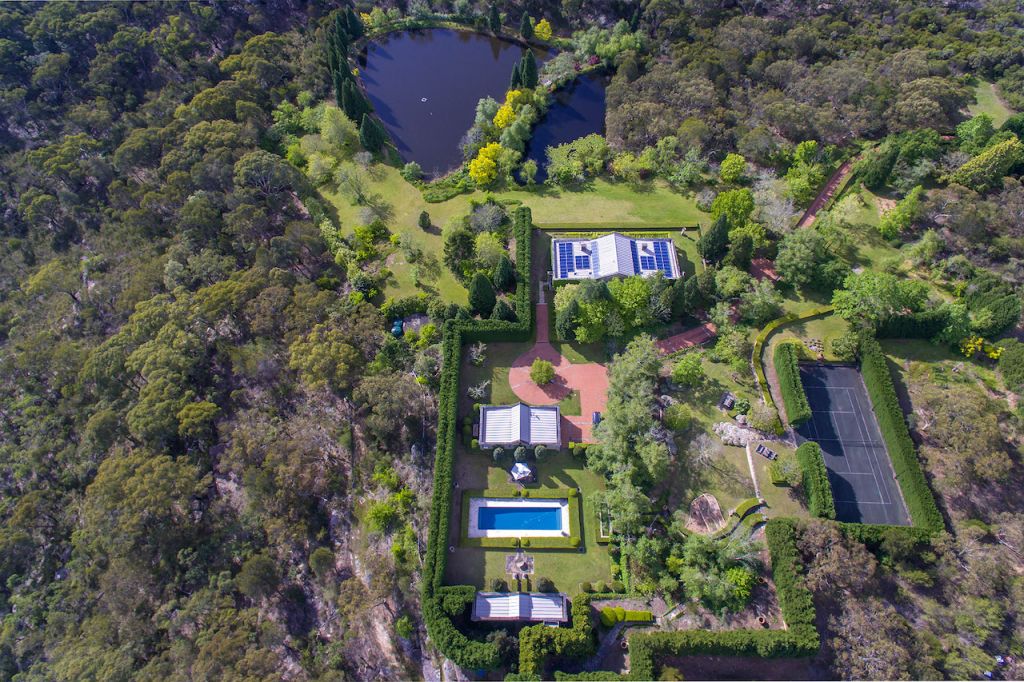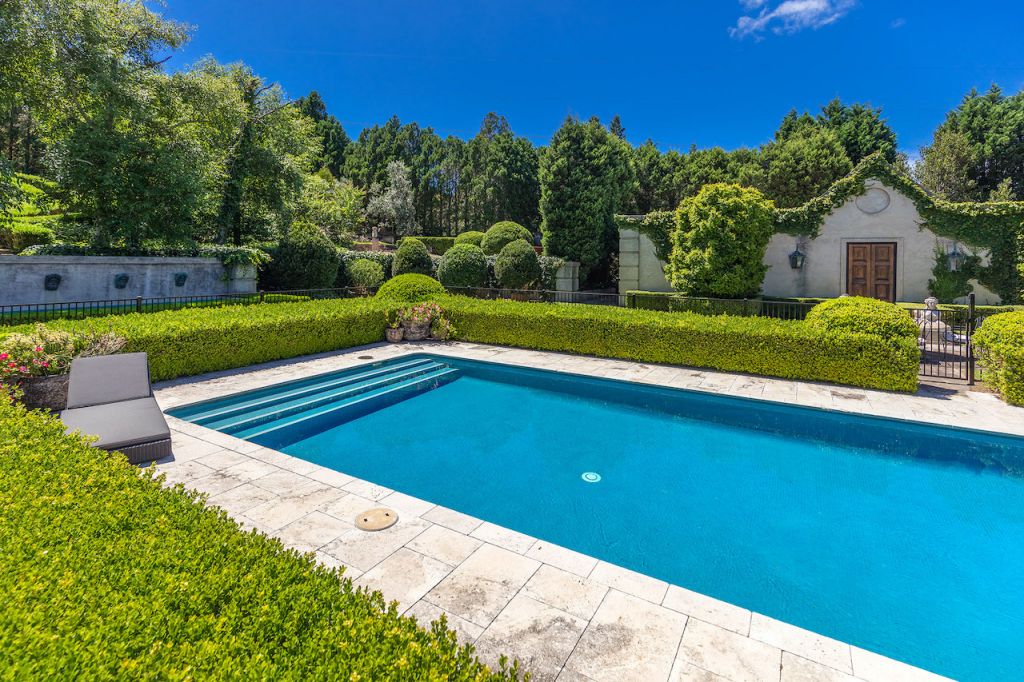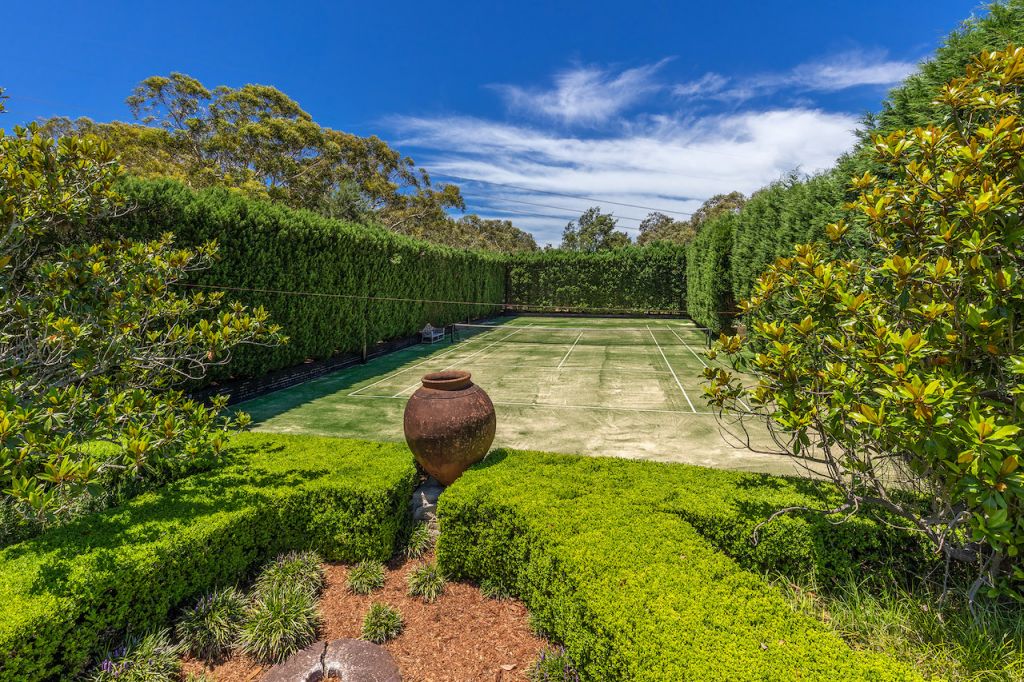 Arcadia is 44 min (42.1 km) from Sydney. The fully fenced, gated property is perfect for celebrities who need to hide away from the paparazzi.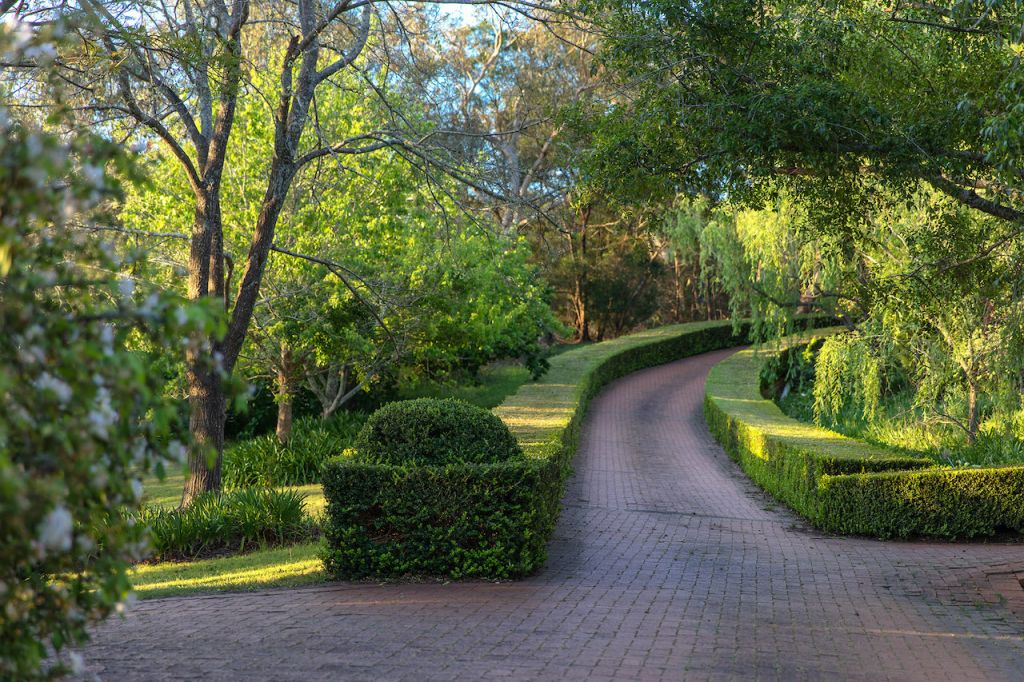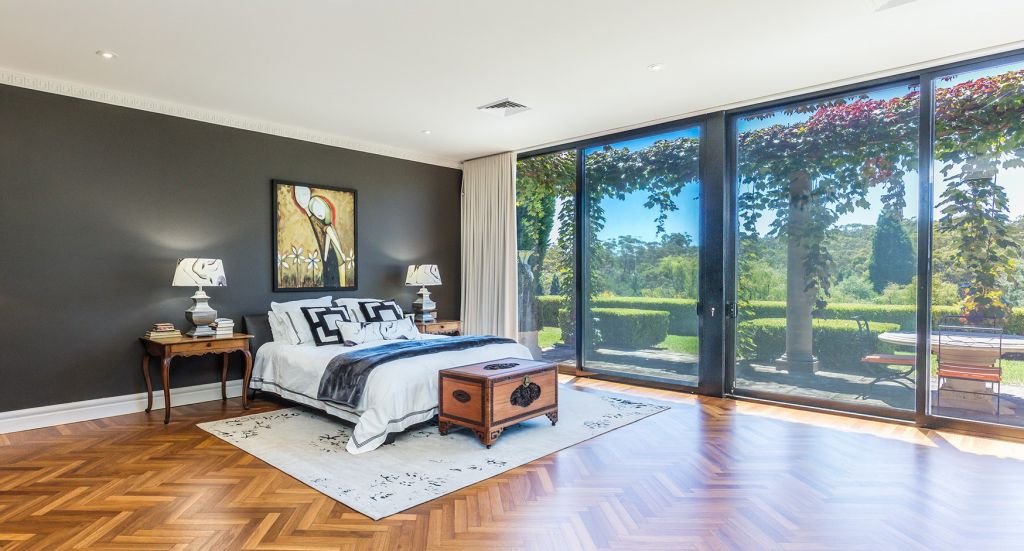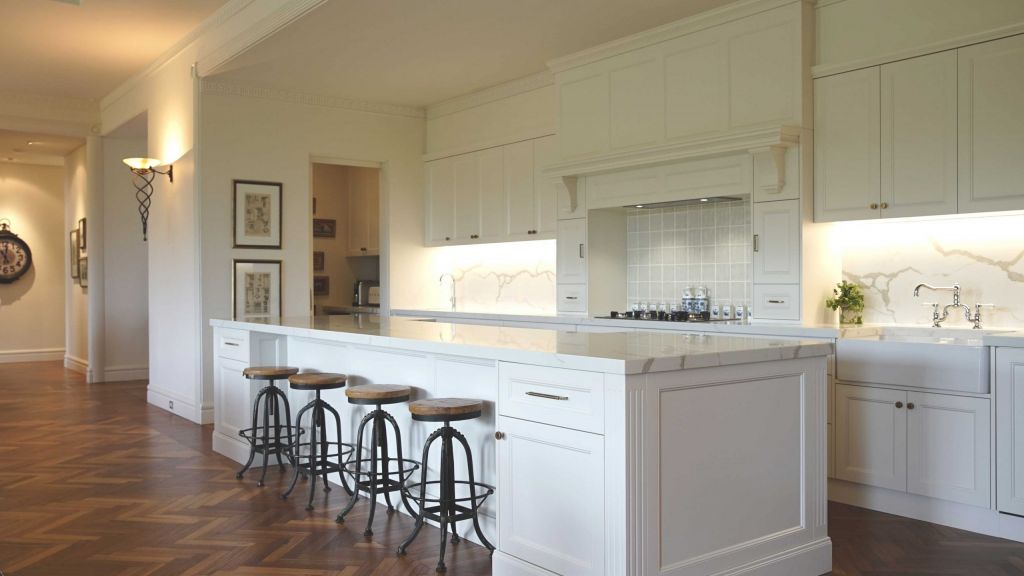 Set in a stunning private location, this luxury home is unique, peaceful and perfectly secluded on the coastal headland of Ballina.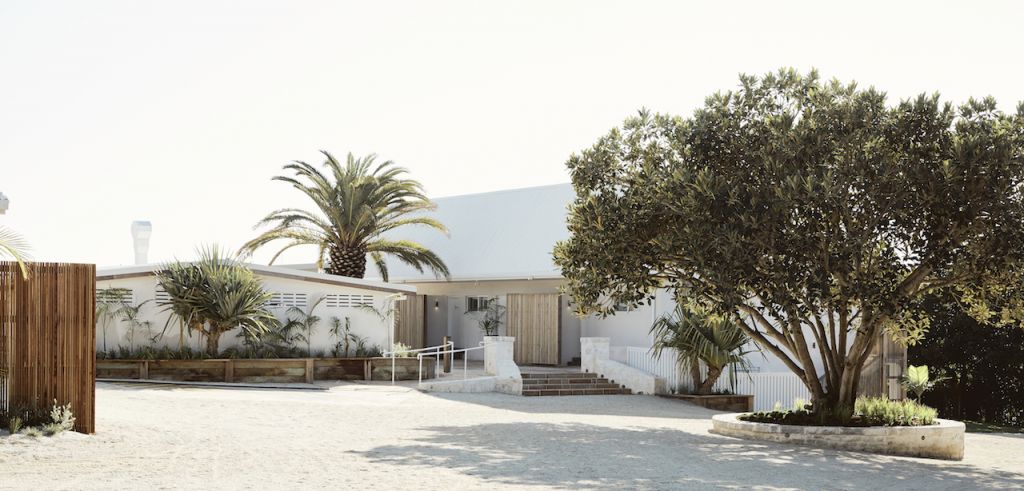 The location features European touches with Australian ideologies, natural timbers, soft renders, and muted early tones reflective of the surrounds.
Spectacular views overlooking Angels Beach, there is also private walking tracks with access to the. With many idyllic lookout points along the tracks, the house is only 30 mins away from Byron Bay, 10 minutes to Ballina Byron Gateway Airport. This is perfect for anyone needing some additional outdoor space whilst in quarantine without accessing any communal public spaces.
What more could you ask for in isolation, especially with the year round warm, sunny climate of Northern NSW.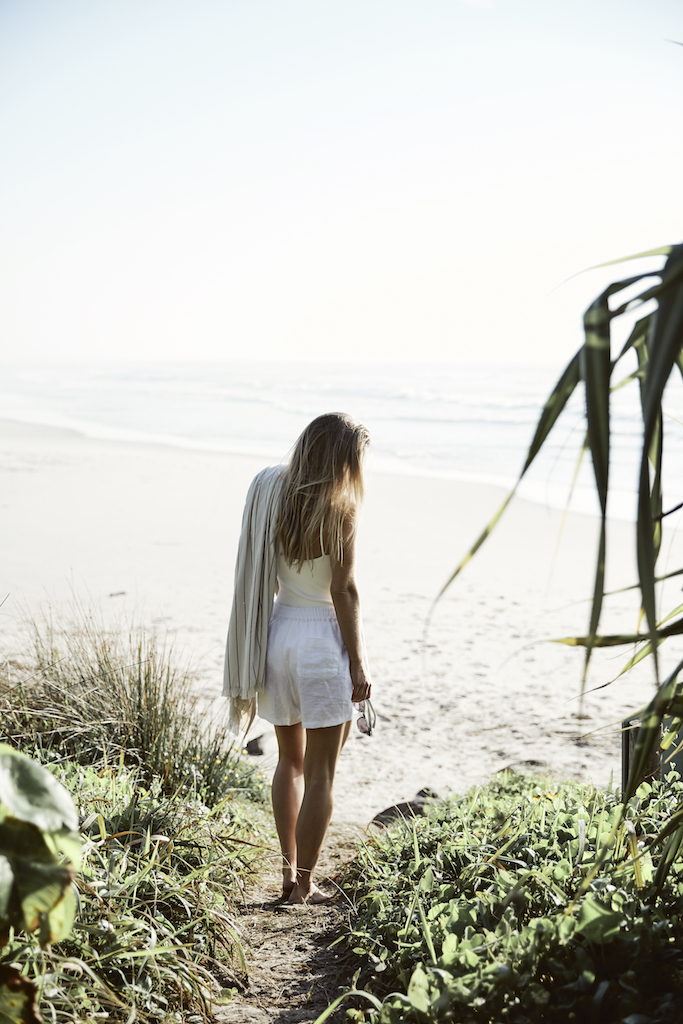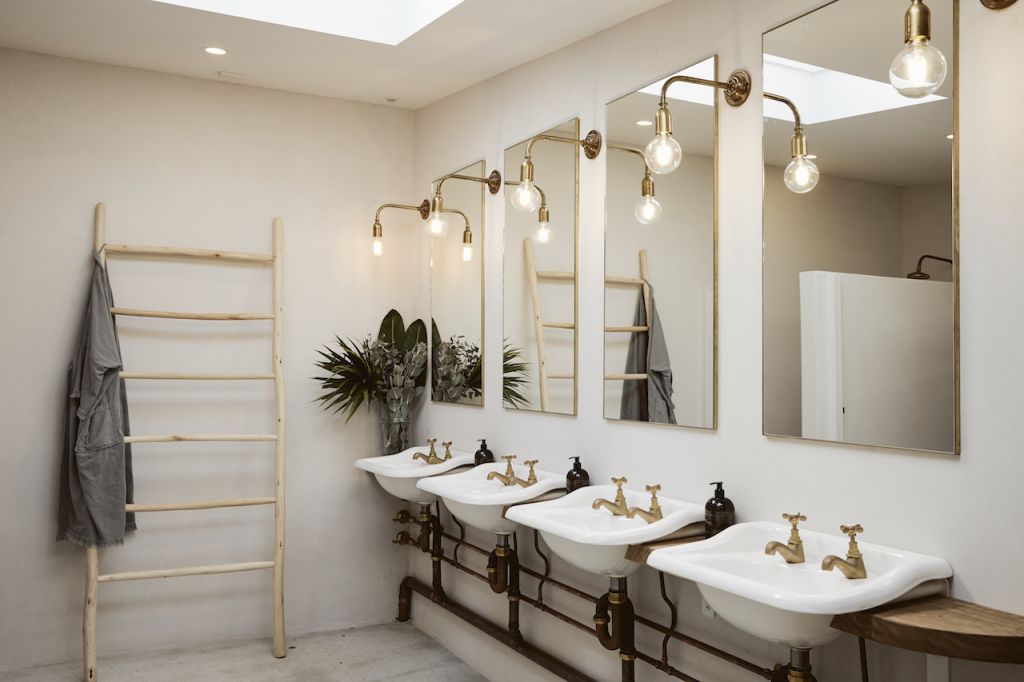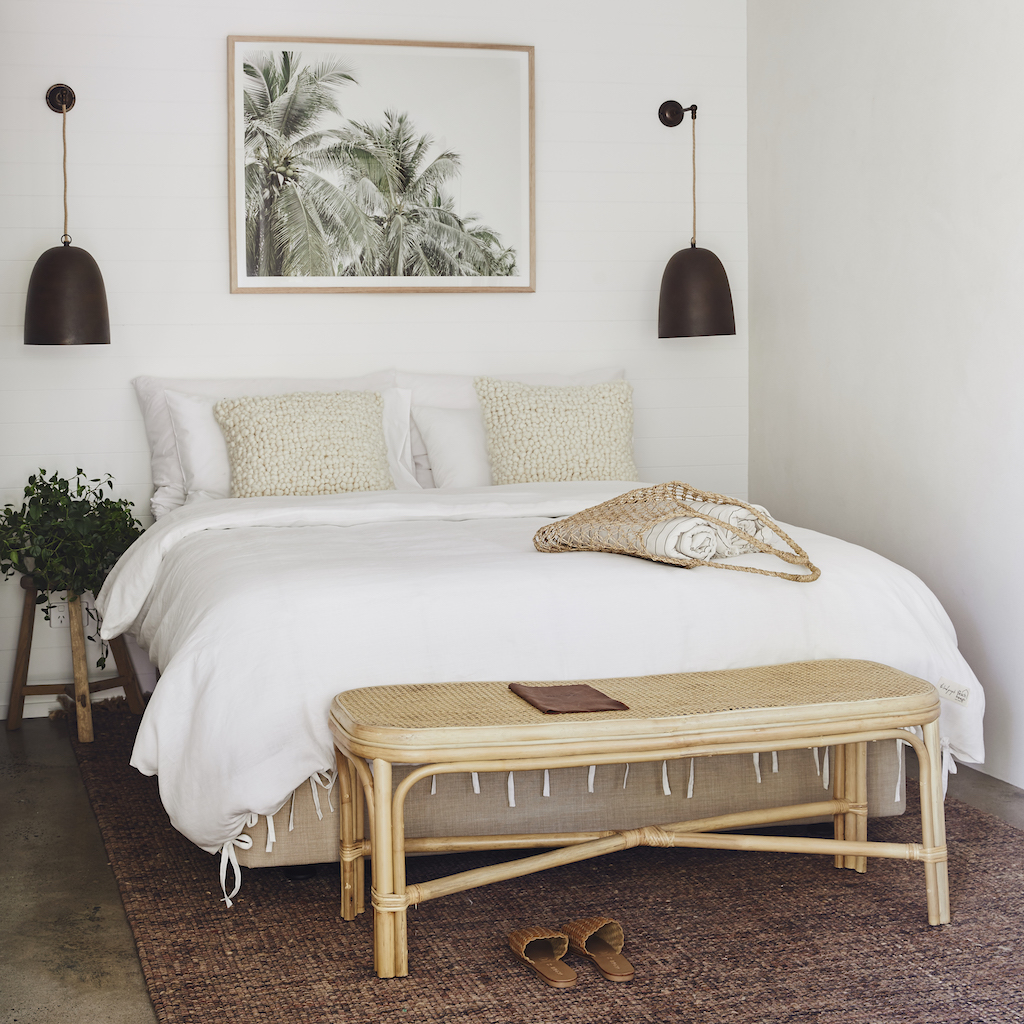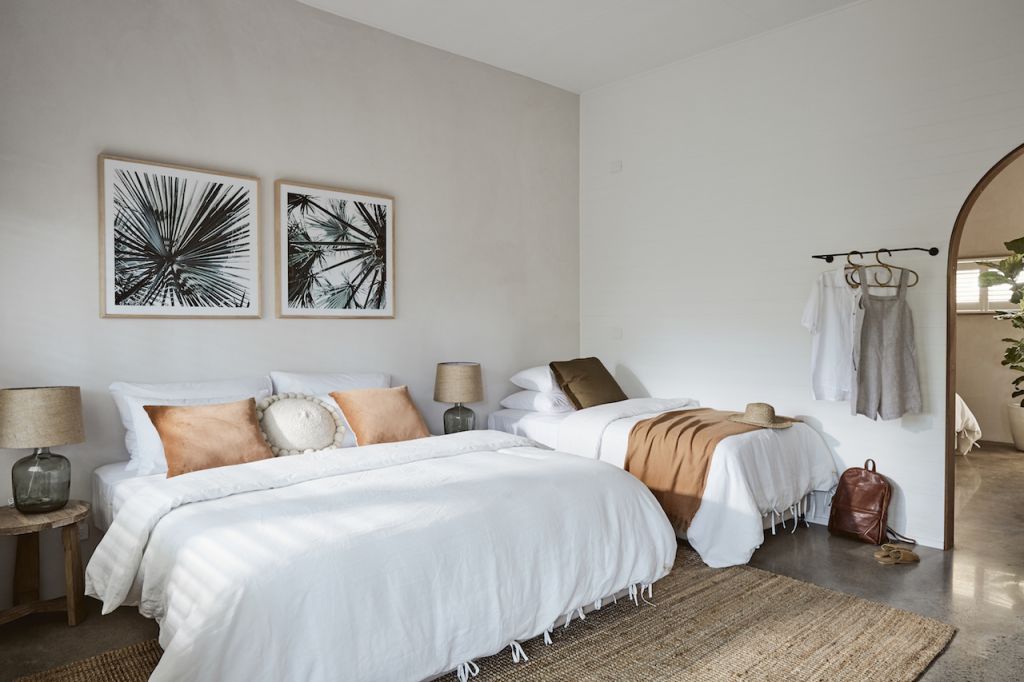 A little closer to Sydney CBD this residence is ideal for business visitors and celebrities.
This light, bright home is in the heart of Mosman. Although closer to the city, the house is still private and quiet, offering a lovely home to hide out in for the quarantine period.
A unity of modern interior meets vintage garden. The pool area is the perfect place to relax and soak up the beautiful blue skies and sunshine of Sydney.
For more information contact Pure Locations
enquiry@purelocations.com.au or call the team on +61 477 711 344
Get in touch
Pure Locations specialises in finding the right locations to hire for photoshoots, television, filming, TV commercials, corporate events and short-stay luxury accomodation. Whatever your requirements, we will help you find just what you're looking for.
Contact Us
Short Stay Luxury Accomodation
For more information contact Pure Locations enquiry@purelocations.com.au or call the team on +61 477 711 344