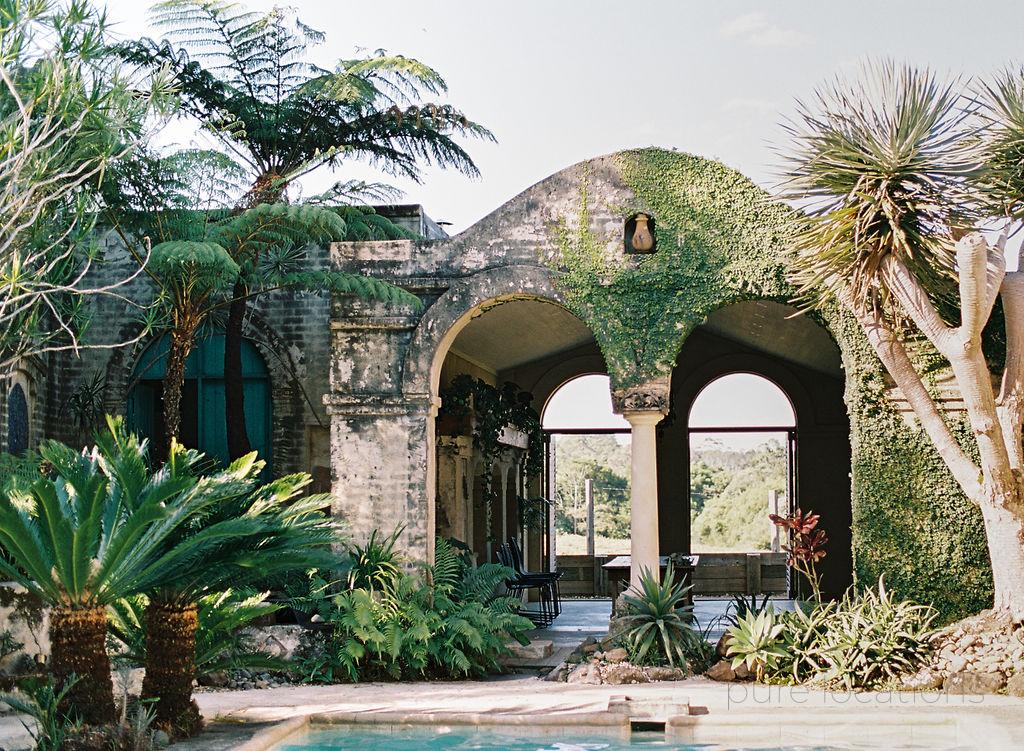 What is a photoshoot location?
Have you ever wondered about the terms 'photoshoot location' or 'location house' and been curious what they might mean?
In the photographic industry, when a photographer ventures outside this is referred as location photography. A photoshoot location, on the other hand, is a space you hire specifically to set up for a photoshoot in a controlled environment.
The exciting world of photoshoots, filming and corporate events, go hand in hand with the need for beautiful, quirky and visually appealing locations. When companies want to present their latest products or services, they'll need to hire a specific location which suits their creative brief and vision.
Photoshoot locations are often homes or studios with ample functional spaces which can be set up to accomodate photography crews and equipment. A location home is a private property that a homeowner hires out on either a daily or multi-day rate. Location houses can offer a wealth of unique features and backdrops, combined with the versatility of having multiple areas and outside spaces.
All sorts and sizes of businesses and brands hire location houses for their photoshoots and filming – from coffee machines to cars. Brands require locations in and around the home to capture fabulous visuals. Productions can include online content, magazine editorials, product launches, advertising campaigns, corporate events and more.
A professional and reputable location agency can assist both the brand and the property owner, so that the production is a great success and a positive experience for all involved.
So why not just pick an outside space as a shoot location?
We are surrounded by beautiful and inspiring places but often, they are filled with people, noise and the worst of all, unpredictable weather!  Most public spaces also need permission to be used for photography. By hiring a location house, you have more control over these elements, and permission is guaranteed. You also have the freedom and versatility to adapt the space to suit your photoshoot brief.  Your photoshoot may require the use of multiple areas, both indoors and outdoors, by hiring a location through Pure Locations, you are sure to find exactly what you are looking for.
Pure Locations has an extensive portfolio of over 1,600 unique location houses all over Australia, from contemporary, custom built, modern houses to European inspired Mediterranean villas and everything in between.  Having worked with nearly as many brands, we have built an enviable, industry reputation which is second to none, due to our unrivalled knowledge and years of providing fantastic, photoshoot locations.
It all starts with a clear brief
Many factors come into selecting the right location for your photoshoot. Having a sharp, focused brief and clear vision will help to narrow your search, so you can find the perfect location to meet your brief.
What's the overall feel and aim of the shoot? How do you want those important final shots to look?
The specific backdrops and features you require. Do you need like a uniquely tiled wall or a sparkling swimming pool?
Do you have a brand that's ultra-modern and minimalist or is your brand focused on rustic charm? What style of property are you looking for so that your brand identity is represented to its best potential?
The amount of internal space required for the set
Do you require an outdoor space? Will you need crew parking?
So much to consider, with the location playing a vital part in getting the desired shoot completed.
Once you have your concept cemented, Pure Locations will work with you to bring your vision to life, helping you find the perfect location is what we do! With a vast portfolio of location houses available to book, we have a wide variety of location styles and designs to select from.
Browse our Location Library for photoshoot inspiration.  As the leading location agency, we have an extensive range of lifestyle locations across Australia available to hire for the photographic and film industries.
If you want to enquire about any of our locations available to hire for photoshoots, filming, TV productions, TVCs, digital content or brand events, please contact the team via enquiry@purelocations.com.au or call 0477 711 344
Get in Touch
Pure Locations specialises in finding the right locations to hire for photoshoots, television, TV commercials, filming and corporate events. Whatever your requirements, we will help you find just what you're looking for.
Contact Us
What is a photoshoot location?
Browse our Location Library for photoshoot inspiration.  As the leading location agency, we have an extensive range of lifestyle locations across Australia available to hire for the photographic and film industries. If you want to enquire about any of our locations available to hire for photoshoots, filming, TV productions, TVCs, digital content or brand events,…