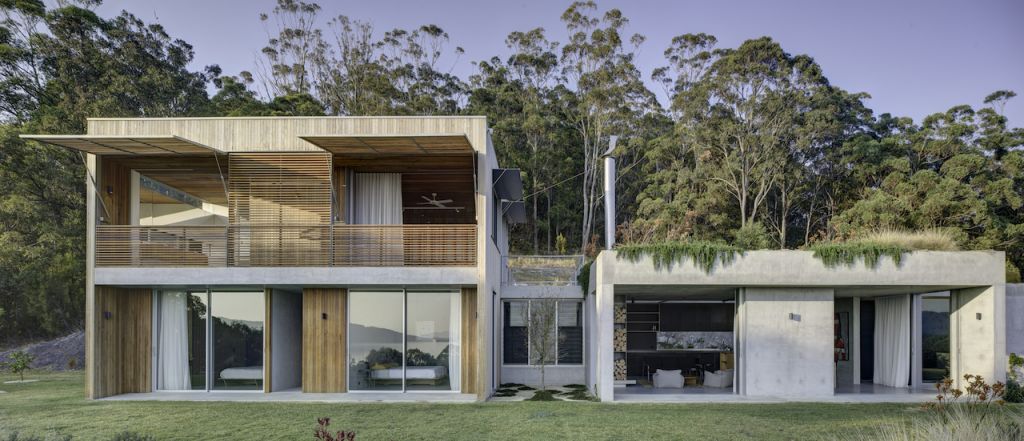 Concrete mansions: Shoot locations with concrete
These shoot locations with concrete will astound; Pure Locations has a range of industrial modern mansions that embrace the raw magnetism of concrete – discover our collection of bold concrete location houses in Sydney, Melbourne, and Brisbane that are available for photo shoots, film shoots and brand events.
Strikingly dramatic, these location houses use the boldness of concrete to emphasise the industrial modern aesthetic. A rich orchestration of powerful architecture, these private residences have sculptural forms that provide strong and compelling backdrops that can help create beautiful imagery.
Explore this collection of shoot locations with concrete. We can help your next production or brand event stand out. Book a shoot location with concrete in New South Wales, Victoria, or Queensland.
Sydney shoot locations with concrete 
Discover the beauty of concrete at these location houses in Sydney – available for productions and brand events.
Melbourne shoot locations with concrete 
Soaring sculptures and concrete spaces, explore this collection of locations in Melbourne, ready for photo shoots, filming, and corporate events.
Brisbane shoot locations with concrete
Robust forms with an innovative design and a sophisticated feel, these Brisbane locations are available for productions and brand events.
To book any of these locations or find out more, simply complete an enquiry form.
Want to see inside a concrete mansion?

Discover Zeus – a soaring sculpture of powerful architecture, this concrete mansion rises over the ocean.
See what's possible with Pure Locations
We can find you the right location for your next photo shoot, film shoot, media production or brand event. Call us today on 1300 010 544 or email enquiry@purelocations.com.au
Get in Touch
Pure Locations specialises in finding the perfect locations to hire for photoshoots, TV productions, filming, digital content, corporate events and short-stay luxury accommodation. Whatever your requirements, we will help you find just what you're looking for.
ENQUIRE NOW
Concrete mansions: Shoot locations with concrete
Brisbane shoot locations with concrete Robust forms with an innovative design and a sophisticated feel, these Brisbane locations are available for productions and brand events. To book any of these locations or find out more, simply complete an enquiry form. Want to see inside a concrete mansion? Discover Zeus – a soaring sculpture of powerful…