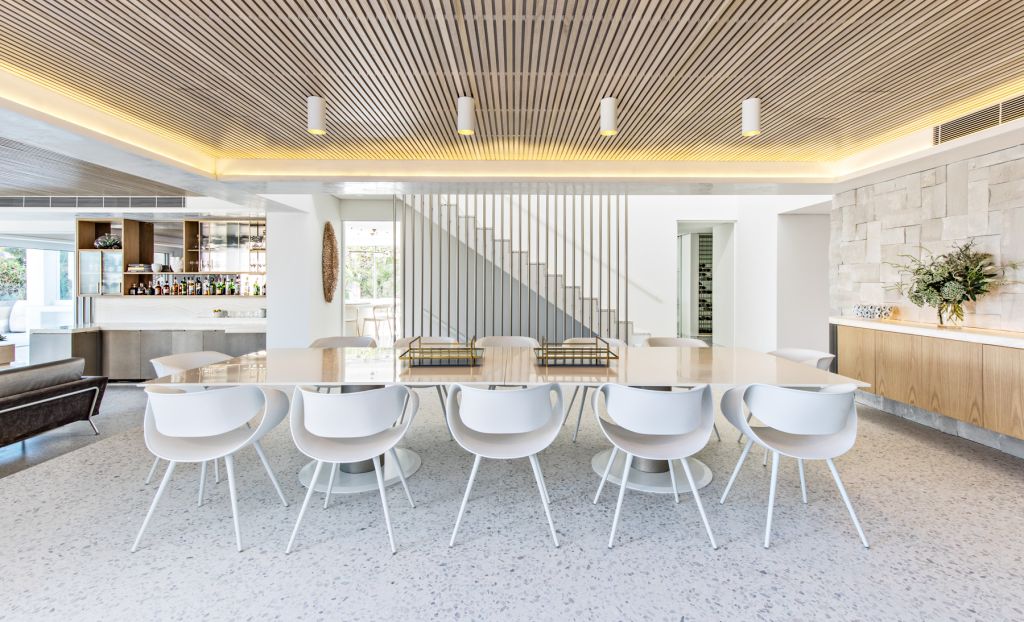 Corporate event hire with Pure Locations
Pure Locations can set your event apart with a wide range of exclusive private residences that are available for corporate event hire. Elevate, excite, astound, and create an immersive experience for your guests in beautiful and bespoke event locations in Sydney, Melbourne, and Brisbane.
From corporate dinners in luxury private residences to cocktail parties in divine bars, we can find you the location that will make the event a stand-out success.
Set the scene and create an immersive experience for your corporate event.
We have a stunning range of locations available to suit your event requirements. If you are after a specific type of location, we can help you find the right style and feel for your brand.
Choose from a range of luxury private residences.
We represent a diverse range of private residence throughout Australia. From luxury mansions to one-of-a-kind spaces. Our location library includes a wide variety of design styles. Discover Pure Locations beautiful range of unique and exclusive private residences available for corporate event hire
Corporate event hire in Sydney: Discover stand-out luxury locations
If you truly want an event space that will astound, the ultra-luxe cliffside castle Zeus will exceed every expectation. If remarkable and memorable views of the Harbour Bridge is what you are after, Palms House, The Bridge House and Vantage Point will deliver. For beautiful and breathtaking scenery, Gatsby House has gorgeous greenery and Macleay House has panoramic views of the Harbour.
Luxurious and expansive: Corporate event hire in Melbourne
Looking for a stunning one-of-kind event space in Melbourne? Unique is an understatement when it comes to The Church, this modern concrete marvel beautifully blends with a bluestone church and has an epic interior space. If you're looking for a luxury mansion with extensive outdoor space, Marchford House is an impressive contemporary stunner. For more intimate occasions, The Albert boasts a bright and fresh sophisticated space, while Gallery House has a vibrant modern art warehouse vibe. Modern Industrial is a masterpiece with sweeping ocean views and Symmetry House is perfect for poolside entertaining.
Explore these epic spaces: Corporate event hire in Brisbane
Create the right mood for your next Brisbane event. Allow your guests to breeze into relaxed glamour and soak up Palm Springs vibes at Aluminaire and Divina or let your event shine bright in our luxury mansion Hollywood House. Find an exceptional space at our remarkable Church View and a gorgeous setting at The Grand Barn. If you want to offer your guests an unforgettable experience, take advantage of the incredible views at Arc House.
Please note, we do not provide location hire for any private parties, personal events or weddings.
Looking for corporate event hire?
Create an experience that everyone will remember, contact Pure Locations for corporate event hire. Browse our location library and make an enquiry on a specific location or send us your location brief and we'll find a stunning event space for you.
To book any of these locations or find out more, simply complete an enquiry form.
See what's possible with Pure Locations
We can find you the right location for your next photo shoot, film shoot, media production or brand event. Call us today on 1300 010 544  or email enquiry@purelocations.com.au
Get in Touch
Pure Locations specialises in finding the perfect locations to hire for photo shoots, TV productions, filming, digital content, corporate events and short-stay luxury accommodation. Whatever your requirements, we will help you find just what you're looking for.
ENQUIRE NOW
Corporate event hire with Pure Locations
Explore these epic spaces: Corporate event hire in Brisbane Create the right mood for your next Brisbane event. Allow your guests to breeze into relaxed glamour and soak up Palm Springs vibes at Aluminaire and Divina or let your event shine bright in our luxury mansion Hollywood House. Find an exceptional space at our remarkable…