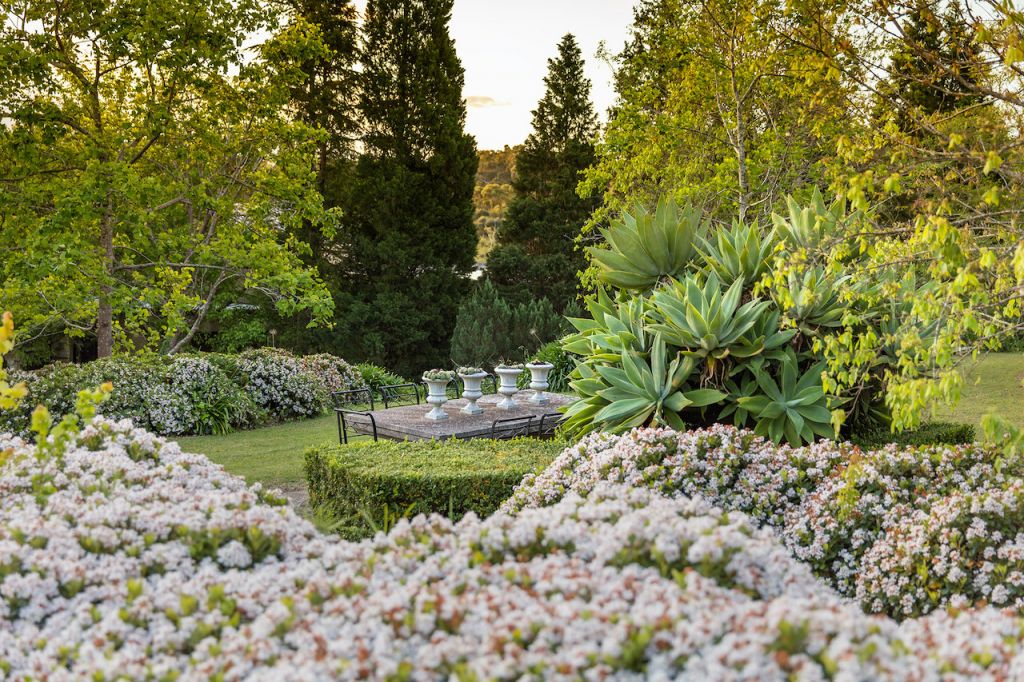 The Garden Edition by Pure Locations
Explore our incredible garden locations in Sydney | Perfect for outdoor shoots and events
With Spring just around the corner, we go beyond the back door to gather a collection of our best private garden locations in Sydney.
Embrace the change of season and ignite your creativity as we take a look at the glory of gardens.
Perfect Springtime locations
Spring is in the air, and our stunning lush garden locations are a must see if designer gardens, landscape architecture, or spectacular alfresco spaces is what you need for your production or brand event.
Wander up the garden path with Pure Locations and find enchanted secret gardens filled with fountains, gazebos, statues, rustic columns, ornate gates, water features, flower beds with bursts of colourful floral blooms, and garden benches.
Our garden locations and outdoor spaces are available to hire for photoshoots and filming. Fancy a garden party or perhaps a sunset soiree under the summer night sky as the days warm up? Our location house gardens can also be hired for brand events, product launches, media and PR, and corporate events.
Stunning backdrops for photoshoots and filming
Gardens offer so many opportunities for photography and filming, and have the added benefit of being able to accomodate larger crews.  Location house gardens also allow for the use of the homes facilities during production.
Discover green havens, sprawling acres, ornate garden balconies, secret garden rooms, luscious green hedges, perfectly manicured lawns, and even spectacular atriums.
Our garden locations also feature stunning pools and pool decks that sit alongside lush tropical gardens and palms, or cacti gardens and woodlands areas. Perfect backdrops for fashion, swimwear and lifestyle clients. 
With beautiful landscape designs, so many of our properties have wonderfully unique and gorgeous garden features and alfresco areas that so many creatives are looking for. View our collection of garden locations to get inspiration for your next photoshoot or filming production. 
Lush gardens also make ideal settings for corporate events. Imagine a cocktail on a garden terrace overlooking Sydney Harbour.  Step outside into beautiful formal gardens, parterre spaces outlined with green hedges, tropical gardens with fairy lights or Mediterranean gardens with fire pits and outdoor fireplaces.
Embrace the great outdoors – garden locations offer so many opportunities
Click each garden image for location details or contact the team for availability. No matter what type of garden space or style you are looking for, Pure Locations is bound to have the perfect location.
If you are a creative looking to hire a location, enjoy browsing through more than 10,000+ location images on our books and be sure to find the perfect garden space or outdoor setting for your design brief and creative vision.
Get in touch with the team today by filling out our Enquiry Form with your brief, or for more information contact enquiry@purelocations.com.au or call the team on +61 477 711 344
For more garden location inspiration, check out our NSW Gardens Pinterest Board with a range of garden designs and styles available to hire across Sydney and Byron Bay
Get in Touch
Pure Locations specialises in finding the perfect locations to hire for photoshoots, TV productions, filming, digital content, corporate events and short-stay luxury accomodation. Whatever your requirements, we will help you find just what you're looking for.
Contact Us
Incredible garden locations in Sydney for outdoor shoots
Embrace the great outdoors – garden locations offer so many opportunities Click each garden image for location details or contact the team for availability. No matter what type of garden space or style you are looking for, Pure Locations is bound to have the perfect location. If you are a creative looking to hire a…